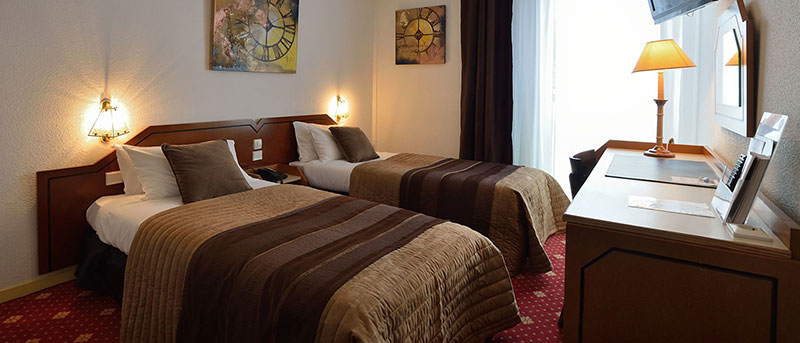 Hotel
Services
Wifi
Free

Secured Connection. Available in all the establishment.

Car park
Free

Large closed parking for the guests of the hotel only

Swimming pool (from June to August)
Free

Outdoor swimming pool (not heated). You can relax in our Garden Lounge. Enjoy the sunshine!

Extra Bed - 10 €
On request
Baby cot (-18 months) - 10 €
On request
Breakfast
Buffet : 11.90 € / En chambre : 13.90 €
Pets
6,90 €

Pets allowed in the rooms On request and subject to acceptance from the managers One pet per room Pets are not allowed in the restaurant room

Accessibility

Our hotel is available for disabled people. Soon in new conformity.

Restaurant du Faucigny
A la carte ou en Demi Pension

Notre restaurant vous accueille avec une cuisine Traditionnelle. Notre Chef travaille pour vous des produits Frais chaque soir du Lundi au Jeudi soir. Notre Restaurant est fermé du 17/12/2021 au 02/01/2022. Les veilles de jours fériés et les jours fériés ainsi que du 01/08/2022 au 24/08/2022.

Wifi

Notre réception est ouverte du Lundi au Jeudi de 7h00 à 22h00. Le week-end et les jours fériés Notre réception est ouverte de 8h00 à 12h00. WIFI : Connexion Sécurisée. Disponible dans tout l'établissement.t.
Share on Facebook

Share on LinkedIn

Share on Google+
Visit our Facebook page